Youth Lobby and VSARN Share Priorities for Upcoming Legislative Session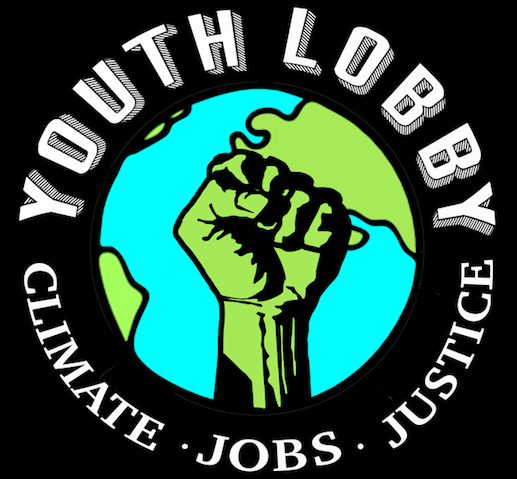 On Friday the 14th, Youth Lobby and the Vermont Student Anti-Racism Network, VSARN, held a joint virtual press conference about their priorities for this legislative session, which began on January 4th. 
Just like the press conference, the Vermont legislature was also operating remotely, only meeting briefly in-person on the 4th before passing a resolution to work remotely until January 18th. While the continuing pandemic has the potential to make direct action more difficult as Youth Lobby and VSARN work to pass a wide variety of bills, these activists are undeterred. 
Gabe Groveman, a member of Youth Lobby and a senior at Montpelier High School, said "I'm incredibly happy and proud that we were able to make this [the press conference] happen, but I'm not at all surprised. Even at one of the worst points of the pandemic, I've seen young people from around Vermont remain consistent and committed to fighting for the issues we care about." They acknowledged that while 2021 was "a stark reminder of our ongoing climate crisis," they remain hopeful as they see more action being taken by young people and others around the state. The Youth Lobby and VSARN petition stating their priorities for the session got over 100 signatures from Thursday morning to Friday at noon, showing that young people around the state are ready and willing to continue advocating for climate and racial justice. 
One of the speakers was EHS student Jenna Hirschman, a member of both Youth Lobby and VSARN, and the other speakers were from a range of areas, including Brattleboro, Montpelier, Colchester, and Arlington. They hope to engage students from all over the state in a new program they announced, based on the Fridays for Future model,  called State House Fridays. Every Friday, at least one team from a Vermont school will engage with the legislature in some way, like writing letters, creating art, holding a local demonstration, or meeting with legislators directly or through Zoom. 
These events will be used to advocate for a wide range of bills this session. Jenna Hirschman said that "this legislative year should and needs to be revolutionary… Vermont legislators need to implement the climate action plan, pass the environmental justice bill, pass anti-racism standards in education, pass the bottle bill, and so much more." The Vermont Climate Action plan includes recommendations to expand climate education in schools, make transportation more sustainable through incentives for Vermonters to purchase electric vehicles and by upgrading public transportation, improve weatherization in Vermont homes, and more. Django Grace, a sophomore at Bradwell Union high school, said that "We don't need… to invent more solutions. It's all here. We just need to implement them on a large scale. Vermont has all the right elements and tools to become a pioneer in sustainability and climate justice." 
Sydney Allyn, a sophomore at Colchester High School and a member of VSARN, described the importance of anti-racist curriculum reform, stating that "according to survey data we collected from over 200 current high school students in Vermont, 78.5% of Vermonters [in high school] believe they did not receive a substantial elementary school education on race and racism." To address this, they started a pilot program using children's books about racism and inclusion in a few K-8 schools, but they hope to pass a bill they developed, H. 584, this session. This bill will create a process and requirements for schools to gain an anti-racist education certificate. Other racial justice goals include criminal justice reform and housing equity.
This session will show if Vermont lawmakers are willing to listen and act on the concerns of Vermont youth. As Django Grace put it, "we need to see some action. The people in the statehouse have made some movements in the right direction. They've talked a big game. I want them to show me that they can play the big game."
If you are interested in participating in the State House Fridays events, you can find more information and sign up by joining the Youth Lobby mailing list, here: http://www.youthlobby.org/join-us/ 
Sources:
Sarah Mearhoff Dec 28 2021 December 28, 2021, et al. "Vermont Legislature Likely to Begin 2022 Session Remotely." VTDigger, 28 Dec. 2021, https://vtdigger.org/2021/12/28/vermont-legislature-likely-to-begin-2022-session-remotely/.