Behind the Scenes: EHS' Chamber Choir "From Now On"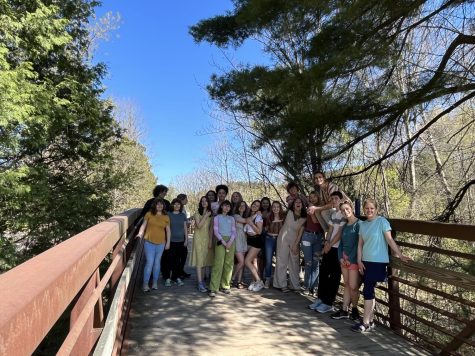 The "From Now On" music video began as a gift from choir teacher, Alexis Koch, to the seniors of Chamber Choir. Originally the entire choir learned a short piece of "From Now On" as part of a Greatest Showman medley. The meaning of the song really resonated with the group, especially the seniors, because of its message of redemption, being able to have a new start, and always being able to come home again. Ms. Koch decided to compose an acapella intro and teach the entire song. This particular group has been flexible and resilient through the past two years in which it has proved particularly challenging to be a performer. Despite it all, Chamber Choir has worked hard to develop a rich and balanced sound that Ms. Koch wanted to capture forever. 
Before the filming of the video could take place, each member of Chamber Choir was individually recorded by recording engineer and musician, Trevor Contois. Trevor set up a recording studio in the EHS auditorium and graciously coached each member of the choir through the process of creating a vocal recording. This was something that was new to most members of Chamber. Once each voice was recorded, Trevor was able to combine the audios and balance the voices out, creating the sound heard in the video. The next step was to shoot the video. Jesse Keefe, head of the EHS, AV Department, directed and shot the video alongside direction from Ms. Koch. Footage was taken during two class periods. It consisted of listening to the track and singing along and also running around and interacting more naturally with each other.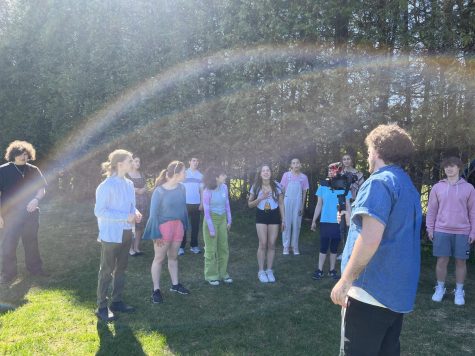 This video gave the opportunity for students to be professionally recorded, learn to be expressive and engaging on camera, and to have a joyful moment of making music together be captured forever. We hope you enjoy! 
For the full video, click here.