Wondering if the new bagel place is worth your bite? Just ask Ollie.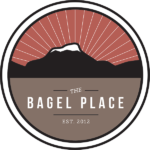 The Bagel Place recently opened their shop in Essex, but they are not new to the bagel business. The Bagel Place has been open in South Burlington since 2012 and has made a name for itself by serving some of the best bagels in Chittenden County. The Bagel Place in Essex offers a cozy, rustic cafe that's perfumed with the baking of fresh bagels and hot coffee. 
My experience at the Bagel Place was amazing. I ordered an everything bagel with veggie cream cheese. It was perfect – crispy on the outside and chewy on the inside. There wasn't too much cream cheese and the taste was not overpowering. However, The Bagel Place has much more than bagels. They offer a variety of breakfast sandwiches, lunch sandwiches, baked goods, and drinks. Just imagine grabbing a turkey guac on an asiago bagel during your lunch break – delicious! The people working at the front are always friendly and accommodating, even granting me and a friend a behind the scenes bagel tasting The Bagel Place has another feature most bagel places don't: online ordering, and it's very easy to navigate, allowing for busy people like me to order a bagel and pick it up in under 10 minutes.  
I encourage you to head to 3 Maple Street right in Five Corners  and you won't be disappointed. 
For more information visit: https://www.thebagelplacevt.com/