EHS' One Act Will Make You Laugh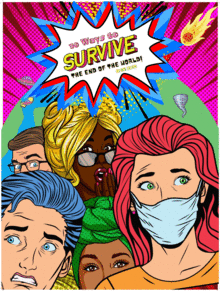 This year's one act is imminent! Essex High School's creative team of actors, techies, and artistic creators have put together a hilarious, pop-art, comedic short play. From the mind of Don Zolidis: 10 Ways to Survive the End of the World will take place on the following dates:
Friday, March 25th @ 7:30 pm

Saturday, March 26th @ 7:30 pm
Sunday, March 27th @ 2 pm

$5 for Students

$8 General Admission
Tickets and more information are available at https://ehstheater.bpt.me/!
Not recommended for children under 10.