Citing Concerns with Administration, Coach Marty Richards Leaves EHS Football Program
It had truly come full circle for Essex alum and former football player, Marty Richards. He was back at his alma mater 37 years after he graduated, except this time, he was back as a coach instead of a player.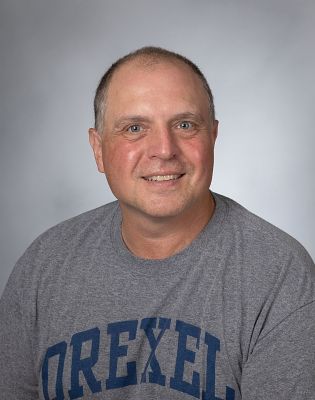 Richards' hardwork and dedication to the Hornets team paid off as he coached his new group to victory in the Vermont State Championship for the first time since 2009. Yet this seemingly perfect sequence came to a surprising halt when Richards announced his decision to leave the EHS football program. 
Richards cited administration as his ultimate reason for leaving the program. "I was the one that wanted to discipline students. That didn't happen." He remarked in a recent interview with The Hive's Maddie Ahmadi. Richards felt that school administration did not have his back when it came to handling player conduct. He stated, "philosophically, we [Richards and school administration] were not on the same page about how to deal with student misbehavior. I did not feel supported in that sense." 
Essex High School principal, Donald Van Nostrand, sent the following statement to The Hive: "Essex High School has high standards for students on and off the field, along with high standards for our teachers and coaches, especially in regards to equity. Mr. Richard, himself, chose to resign. I certainly appreciate the work he did with student athletes and wish him the best." 
The Hive sent a request for comment to all school administrators. Only Van Nostrand responded. 
Richards expressed his emotions, but clarified that it was not athletic director Patrick Merriam who caused his frustration. Rather, he had a "good working relationship and built trust" with Merriam. Richards did say, however, that, "throughout the time that [he] was there, [he] dealt with every administrator in the building at one time or another. Meeting with principals or assistant principals regarding different issues." He described the interactions as "frustrating."
Essex High School provides a guide for all coaches. Some responsibilities of coaches include: "teaching positive attitudes, proper habits, knowledge and skills, and developing student abilities through healthy competition." In addition, coaches are expected to "bring about the realizations in students that competition is a privilege that carries definite responsibilities." Richards' resignation has invoked questions about coaches' autonomy over their own teams. 
Many student athletes have been left wondering what transpired between coach Richards and Essex High School administrators. Due to student confidentiality laws, Richards was not able to disclose the specifics, but did share that he felt uncomfortable coaching under the current administration. He elaborated that it was his wife who influenced him when deciding if he should continue on at Essex. He recalls her saying, "I support you coaching, but I don't support you coaching at Essex."
Along with student athletes, community members have had much to say. Speculation circulated in the Facebook comment section of a Burlington Free Press post about the Marty Richards interview. One user, with the handle @Sean Michael Zapolski said, "Looks like someone tried to force someone to play while their ankle was still injured." Another user, @Heather Corbin Armata said in response, "@Sean Michael Zapolski your comment couldn't be further from the truth. As a mother of a varsity player, I can 100% assure you Coach Richards never asked a student to play if injured. It wasn't about winning, it was about teaching young men right from wrong, how to work together as a team, and how to pull yourself up after defeat and continue to work hard. They became champions because of his amazing coaching abilities." Later on in the thread,  a comment was posted by @Heather Corbin Armata, "So unbelievably sad. I wish I knew what path to take to figure out what is going on within admin, without negatively affecting my children. Such a fine line to walk." Another user responded,  "@Heather Corbin Armata A very fine line I agree. I'm in the school everyday and it's [definitely] something that the adults discuss often. Sounds like this needs to be brought up at a school board meeting by parents of the athletes and families of the general student population." Other commenters held a wide variety of opinions ranging from support to disdain for former Coach Richards. This included statements like "He's no loss, good riddance!" from @William Flagg to "Good for him. Sounds like a man with guts and principles!" from @Sharon Palady. 
But, for the most part, Coach Richard's presence will be missed. 
Senior Captain, Benjamin Serrantonio, loved coach Richards. He voiced that "playing for coach Richards was awesome. He made coming to practice every day something I looked forward to. Coach was someone all of us knew would always have our back on and off the field. His main goal was to just make all of us better every day. Before coach Richards got to Essex, we had a rough couple seasons. Coach did a very good job at coming in and changing the culture of Essex football in one year."
In what was a shocking revelation, Richards communicated that 2021-22 would be his first and last season coaching at Essex by sending a heartfelt email to his team. Richards even remembers getting emotional when writing the farewell letter. "I teared up when I was sending out that email to the kids and parents informing them of my decision. I spent two months trying to justify staying. And I couldn't, I just couldn't justify it. Those relationships are precious. I value all of them- coaches and athletes alike. I really wish things turned out differently."
However, when asked if he would ever come back, Richards said, "You know if changes were made with this current administration or under a new administration,  I would consider coming back."