Juan Coleman Announces School Board Candidacy at Town Hall
Warning: content may contain upsetting material 
Last week's town meeting took place at the Holy Family Church. I rode up the church's elevator with a person who upon finding out I was with The Hive asked me to "be nice" since all the news is so "left these days". When I walked into the meeting room, I quickly realized The Hive photographer and I were the only students there and it was clear the majority of the people weren't the happiest with our presence.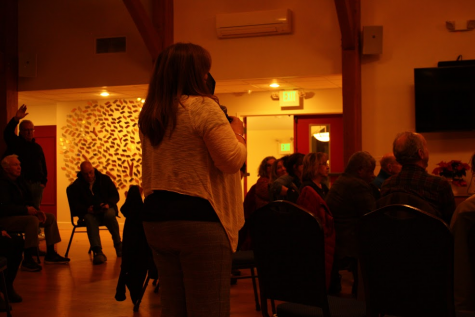 The meeting started with Juan Coleman diving into his background; grew up in the south, went to a military boarding school, and majored in political science. He recalled his first experience with discrimination: a little girl told 9-year-old Juan that she wasn't allowed to hang out with him because he was black. He continued by saying, "some things never go away" and that "black people have the choice to be a victim or a victor". After the steady buildup of repeating that he wasn't a victim and stating that "victimhood is being given away for free", he announced he's running for EWSD School Board. He plans to focus on curriculum, stating "some things being taught are forcing them [black children] to be victims". He continued by stating that he wanted to "empower black children". However, there was no specific plan to do so.
Next to speak was St. Johnsbury School Board's Renold Northrup. He voiced several opinions from being disgusted about condoms in schools to the "obscene sex surveys" in middle schools.
Elizabeth Cady took the stage after Northrup. She was much more reserved than the other speakers but urged the crowd to come to school board meetings if they are feeling strongly about a topic. While she was cautious, she did ask one person to justify the need for condoms in schools after she deemed them inappropriate.  
The meeting then turned to public comments. A question arose about what Juan Coleman would do to support a school district that would value everybody. Juan responded, saying,  "emotion is taking over logic and facts" and  "people should be able to say something without being canceled", but again, he gave no concrete details as to how he would improve the school's climate.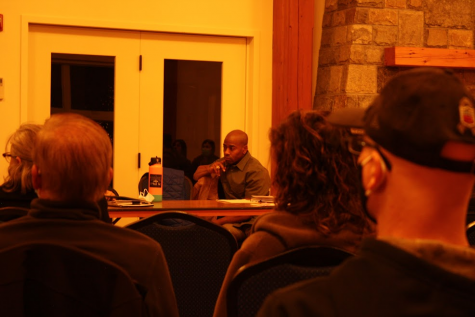 The next hour continued, and the crowd expressed their discomfort with masks in schools. Their emotions stemmed from feeling ignored by the administration. Specifically, they were frustrated by a lack of email responses. During public comments, one of the commenters compared Critical Race Theory to a person living next to a concentration camp in 1930's Germany. He said the people who "aren't doing anything" [about CRT] are like the people who lived next to concentration camps and ignored it because "everyone can smell the burning bodies". The comment was reciprocated with a long-lasting round of applause. 
As the meeting went on, it became clear that parents want more control over the school. One person suggested the students who spoke in favor of the BLM flag at September's school board meeting be split up during school hours to be taught "real" facts.
No matter your opinion, it is important to learn about the person who is running for the school board position.
Look for the upcoming interview with Juan Coleman in The Hive.
Listen to the public comments from the town hall:
​