Starstruck: EHS Student's First Fashion Show
Griffin Holzman, an 11th grader at EHS, is passionate about fashion.  Recently, he designed original clothing for Starstruck, his own fashion show in the school auditorium. A crowd gathered to see his designs on May 23rd at 6:30pm. It hosted a range of student models who wore Holzman's designs.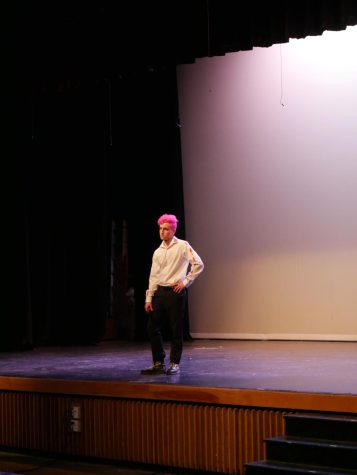 Set on a glowing backdrop, this elaborate night took a lot of preparation.  Patterns for the clothes were created six weeks prior to the show, and the clothes were constructed in just three weeks.
Starstruck was inspired by the Rococo period, a prominent European 18th century fashion era filled with big ball gowns, dainty lace, and intricate detailing.
"I really wanted to blend with a lot of modern stuff. So it's still contemporary," Holzman elaborated.
Holzman has been interested in fashion for a while.His original love for the art comes from the TV show Project Runway.
"I saw Project Runway and that immediately got me into it. That was three and a half to four years ago."
The name Starstruck originated from a potential glow-in-the-dark element that was going to be on the clothing. The pigment did not stick but the name ended up doing so.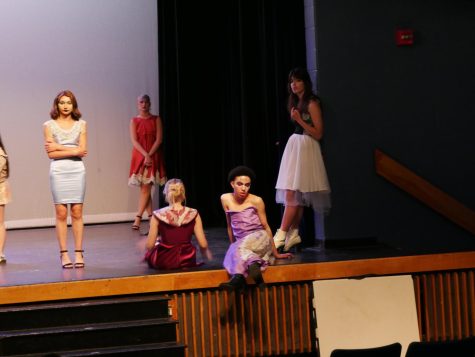 There were a host of people helping Holzman with the other aspects of the show besides modeling – such as lighting, music, and planning the logistics of the event. 
The music was composed by Henry Nasse and Navarro Dodge, two students at EHS who also create music as a duo under the name 7 Mile Spanking Machine.
Sneha Gurung, who helped with makeup, commented on the positive atmosphere. "Griffin put a lot of love and effort into the show," Gurung said.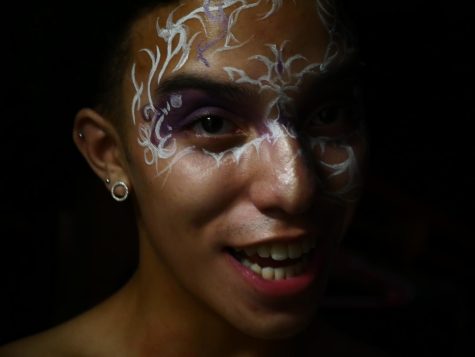 Thankfully this is not the last show. Holzman is planning another self-designed collection of his during the next school year. He hopes to have adequate time next year., "I'm hoping to start working earlier so I can draft it out more in detail. At least two to three months out," Holzman shared.