Students Demand Action for Gun Violence Prevention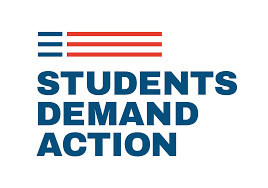 Students from EHS Students Demand Action visited the State House on March 23rd to advocate for S.3, S.4, and H.230, three bills that would reduce gun violence in Vermont. 
They spoke with representatives and senators from our local towns about these bills. Speaker of the House, Jill Krowinski, also gave the students more information about the process of getting H.230 through the House, which went through its final reading, or approval, on the 23rd. EHS students were able to witness the session and be recognized for their advocacy. 
Some of the students also met with Attorney General Charity Clark to learn more about her office's work with secure firearm storage and domestic violence prevention. 
To view the bills and track their progress, visit the links below: