Top 15 Best Albums of 2022
Eli Robinson, Music and Entertainment Editor
December 29, 2022
15) Florist Self Titled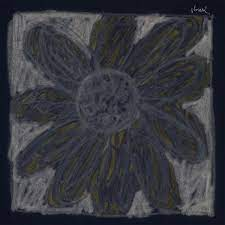 I was familiar with Florist's work, but this album made me retrace my steps back through their discography. Sprauge's airy vocals float across lightly strummed guitars, causing the listener to lose track of time as they listen. The interludes a surprising strength of this album as they aid in the creation of the light, yet deeply emotional atmosphere that will have some impact on anyone with a heart. 
14) Ramona Park Broke my Heart By Vince Staples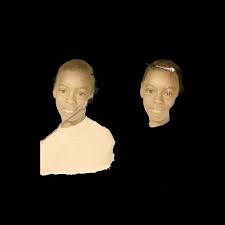 Vince Staples' personal tone on this album was a breath of fresh air this year. Having said this, he maintained the exciting tracks that scratch an insatiable knot in my brain. This album also works in tandem with his self-titled record released last year, as it carries over the laid back nature while building off of its concepts. If you'd like to read a more in depth review of this album, check out the full length review I wrote.  
13) SOS By SZA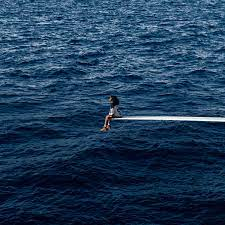 To sum it up, SZA is angry on this album. The tone is a welcome shift from her amazing 2017 record CTRL which fixated more on sadness. This is a nice change of pace for SZA, and it was incredible to hear her venture into the pop rock genre with the song F2F which caught me completely off guard with its Paramore-esque sound. I love an album that keeps me on my toes, and this ticked that box while also delivering a variety of spectacular R&B tracks. 
12) Luv 4 Rent By Smino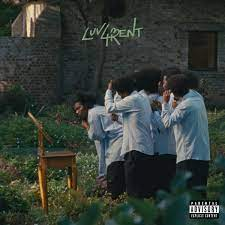 Out of every album this year, this is the one I feel the worst about not placing higher. Smino was one of the first artists I got incredibly enraptured with, and that joy hasn't ceased on his latest album. Smino delivers a careless and fun filled album on Luv 4 Rent, containing some of the best tracks of the year. I can't put into words the perfect synthesization of Rap and R&B that Smino is able to embody, all I can do is urge you to listen for yourself. 
11) Ivory By Omar Apollo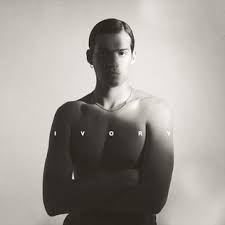 Omar Apollo shows that he can sing, rap, and make us cry on his most recent album Ivory. This project contains some stripped down instrumentals, and some that are incredibly innovative and interesting in their own right, but both allow Omar's one of a kind voice to shine through. These bare bones acoustic backdrops are led by the deeply depressing Petrified, and the bouncy synths are most present on the track Tamagotchi produced by the one and only Pharell Williams. This album has something for everyone, to the most avid music fan out there, or just someone turning on the radio in the car. Ivory that mixes accessibility with originality the most flawlessly.
10) HYPNOS By Ravyn Lenae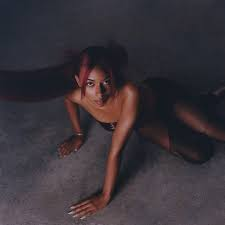 HYPNOS was my introduction to Ravyn Lenae, and needless to say I was blown away. Her high toned vocals are absolutely luxurious, and the futuristic production concocted one of the most fun listening experiences of the year. The synth heavy production could land in the top fifteen albums on its own, but it is Ravyn's effortless glide across the instrumentals that impresses me the most and pushes it into the top ten. 
9) Ants From Up There By Black Country New Road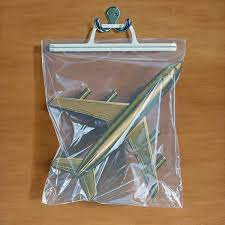 Following their critically acclaimed debut record, For the First Time, Black Country New Road had the entire experimental music community awaiting their next record. With these high expectations, BCNR was able to smash the high ceiling built for them with an emotional and relatively easy to listen to experimental project. The cracking vocals of Isaac Wood strike the listener immediately, and the tension of the instrumentals only adds to the immense emotional weight that is held by this album. Your only option as a listener is to cede to the orchestral nature of this album and allow the wave of instruments to flush over you.
8) God Don't Make Mistakes By Conway The Machine
Is there anything I can say about Conway that hasn't already been said? Griselda continuously proves that they are the best record label in rap, with some of the most frequent album releases coming from Conway. This however, is more than just another griselda album with grimey drums and ominous sampling, it holds some of the most introspective bars in Conway's entire discography. I went into this album expecting the boom bap tracks like Piano Love and Drumwork, but personal tracks like Stressed gave me much more to love than I had gone into this album expecting, and were very groundbreaking in the discussion of mental health. Every inch of this album is caked in grim imagery, and a most unwelcoming and aggressive tone that ironically keeps me coming back to it.
7) MOTOMAMI By Rosalía 
Despite my personal goals of not hearing a critic's perspective on an album before I listen to it, the overwhelming praise of MOTOMAMI snuck into my brain and forced me to listen to it. I had been impressed with her previous features, but I was astonished by the true one of a kind sound she was able to create on this album. She is able to fuse R&B, a little bit of glitch pop, and Reggaeton, to create a spectacularly diverse set of tracks that only get more enjoyable as you listen. This summary wouldn't be complete if I didn't at least mention the larger than life voice that Rosalia has, and even in the instances where her voice is altered, the beauty of it never comes into question as it shines through the autotune.  
6) Melt my Eyez see your Future By Denzel Curry 
Denzel Curry has built a following from his metal rap and aggressive delivery, but the change of pace on Melt my Eyez see your Future was a giant risk. By the placement of this record on the list, you can assume that I believe wholeheartedly that the risk paid off. The instrumentals and deliveries are more cerebral than Curry has ever gone, and the lyricism is more introspective and clever than I have ever experienced Curry to be. While venturing into a more fluid sound, Curry showed even more versatility by making an amazing pop rap song with T-Pain called Troubles, as well as a Playboi Carti reminiscent track called X-Wing, both of which displayed the insane duality Curry is capable of. 
5) CAPRISONGS by FKA Twigs 
Accessible pop music is not exactly what FKA Twigs is known for, but that is exactly what we delivered on CAPRISONGS. The high pitched voice of Twigs is associated with the experimental production of Magdalene and LP1, and while CAPRISONGS does tone down this experimentation, it puts Twigs herself on display in front of instrumentals that would be way outside the box for any other artist. This album is pure ear candy, easy listening, and sees Twigs at her happiest in a long time musically. It is amazing to see her making such upbeat and fun music, and this album was a joy from front to back. 
4) And In Darkness, Hearts Aglow By Weyes Blood
I have been an avid listener of Weyes Blood since I first heard her album Titanic Riing, and I didnt think it was possible to top that. Not saying that this new project has done so, but it certainly has matched it at the very least. To say her voice is angelic would be an understatement; the best way I can encapsulate it is that it is like being sung to by a Greek goddess. While Titanic Rising felt like swimming in the deep blue ocean, And in Darkness, hearts Aglow feels as though you are levitating towards the stars. It finds a way to be both upbeat and so incredibly peaceful simultaneously, and this is aided by the swelling of the instrumentals, as well as the contrast between the pleasant drums and painful chords played on the piano or guitar. 
3) Fair Exchange, No Robbery By Boldy James 
Boldy James has been one of the most consistent rappers over the past two years. His discography may seem quantity over quality when you see he has released multiple albums each year since 2020, however I have yet to hear a Boldy James album that has left me unsatisfied. This project, in collaboration with Nic Craven, gives us 10 tracks that rival all of his extensive discography with their creative production that catches my ear every song. There is truly not a part of this album that I didn't have to rewind to catch the witty lyricism or embellishment in the production. It is a perfect encapsulation of Boldy's consistency through his career, and is my favorite rap album of the year. 
2) Boat Songs By MJ Lenderman 
This is the album for those who listen to "everything but country". MJ Lenderman delivers a southern twang over some droney, slowcore instrumentals which is unlike something I have ever experienced before. Witty lyrics and charming delivery serve as this album's greatest strength, and sports history being strung thematically through the album lead to some moments where I couldn't hold back my laughter. While fun, I also came away from the album with some melancholic moments that deliver a varying track list that I was pleasantly surprised with. This is truly the definition of a no skip album, and brings me through the entire range of emotion on each listen. This album is the gateway for indie heads to explore the world of alt-country that has long been shunned. 
1) Dragon New Warm Mountain I Believe in You by Big Thief 
One of the best folk rock bands of the past decade delivers their masterpiece on the 2022 record Dragon New Warm Mountain I believe in You. The beautifully off kilter vocals from Lenker work harmoniously with a wide variety of instrumentals to make this 20 song album with a run time of an hour and twenty minutes somehow feel too short. As the cover hints at, this album feels like you have been transported to a private campfire concert, each abstract lyric feeling personally packaged and shipped to the ear. Undoubtedly, the new Big Thief record has exceeded my already sky high expectations for the band, but also opened my mind to a genre that I had never indulged in to such an extent.