Girls' Sports Teams Experience Less Support in the Stands
Essex generally takes great pride in its enrichment programs, especially sports. Across the fall season, Essex won a grand total of 61 games against numerous teams across the state. Out of that 61, 32 were won by their girls' teams — including a state championship.
Essex girls' sports have some of the strongest teams, and yet there has been a noticeable decrease in support compared to the boys' teams. Athletes from both girls' varsity volleyball, field hockey, and soccer have expressed that they feel the student body is not as supportive of their teams compared to boys' teams.
At their most important game of the regular season, the girl's volleyball team took a trip to their closest rival, Champlain Valley Union. There they discovered their student section consisting of ten or fewer students. Their main supporters were parents. They recall that on the other side of the bleachers, CVU's student section was bursting with noise and support.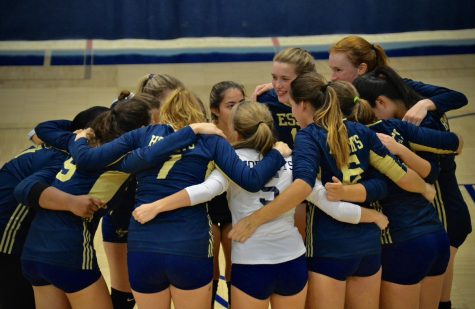 Sophomore libero, Sara Sinkewicz says, "It's really hard to play your best when the noise coming from the stands isn't for you. It's especially hard when it's a game where we really need the support and there aren't enough students there for us to even hear from the court."
Furthermore, members of the team have noticed that the lack of support isn't just because of the long drive.
Junior hitter Shakeira Konare claims, "For the boy's away game at CVU, the stands were packed with Essex students and parents, and they were just as loud as CVU. Even students from Burlington and MMU were there to watch. So, it's clearly not because people don't want to spend the gas money, we just get less support. And honestly, it's really frustrating, because we are the only undefeated team this season, and we deserve the support." 
Other girls' sports have noticed a similar occurrence at their games across the entirety of the season.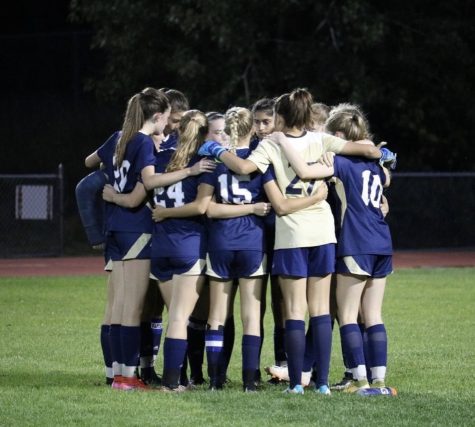 Senior captain on the girls' varsity soccer team, Courtney Frank, claims that this is just the norm at EHS. "I think the boys have always had more support than the girl's team. I think that goes for all sports teams, not just soccer." 
Field hockey players experienced a similar feeling. When asked if all girls' sports this past fall season received enough support, sophomore defender Lauren Soulia expressed that they didn't get the support they earned and deserved. 
Being one of the strongest schools in the state, many athletes, both male and female, have expressed that it is important that the student sections, whether they may be at a girl's or boy's game, are reflective of the strength and competitiveness that is honored at Essex.
"I really hope that more people go to support the winter sports teams because the attendance this past fall was not what it should have been,"says junior captain on the girls volleyball team, Izzy Nerad.
Luckily the school year is not over yet. Entering the winter season, there will be many opportunities to show that EHS takes pride in both their girls' and boys' teams. Sporting events including basketball and hockey need support at games, so mark your calendars and get ready to be loud.