The Dazzling Dancers of EHS
A Look at the Studios
There are many dance studios in Vermont, and the Vermont Ballet Theater School (VBTS) is just one of them. VBTS is located in Essex Junction and has been an active studio since 2002. Taylor Pike, a 9th grade VBTS dancer who attends EHS, said that there are lots of things that go on at the studio. She participates in classes such as lyrical, contemporary, ballet, and jazz, and is a VBT company apprentice, which means that she is training to become an official member of their company. She is also on the VBT competition team, Ice. 
"I am doing [the] Nutcracker this year! I've done it every year since I was eight, I think. This year the shows are on December 17th and 18th. My favorite Nutcracker dance is probably still the elf dance, which Junior Company, the youngest company, does because it was always just really fun!" Pike shared.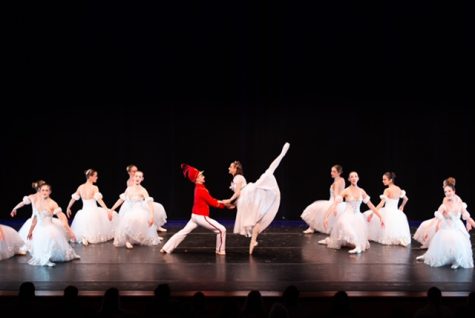 Elan Academy of Classical Ballet is also located in Essex. Alyssa Pettingill, Elan's Artistic Director, states, "In passing on what I have learned I have also incorporated a lot of strength training exercises at each level, to help dancers build a solid, healthy foundation which helps them work safely through any physical limitations they may have." Pettingill also says that the best way to be involved in this year's version of Elan's annual Clara Dreams is by being "an enthusiastic audience member!!"
Ella Weidman, a senior at EHS, dances at Up North Dance Studio (UNDS) in Milton, VT. "We're a close knit studio that focuses on hip hop but also modern, contemporary, and jazz funk." Their winter showcase is on Saturday, December 17th. Ella shares that a typical week at dance is made up of three classes and a total of five hours dancing. 
Chloe Moll-Celis is a 9th grader at Essex High School. She dances with Elan, and is part of Elan Ballet Theater, which is Elan's senior company.
"My studio is a very fun place. It's chaotic, loud, friendly, and [has] a very warm atmosphere," Moll-Celis shares. 
Performances
As well as everyday classes you can attend at these studios, there are also many shows that are performed throughout the year. For example, as we discussed with Taylor Pike, The Nutcracker, one of the most well-known classical ballets, is being brought to the stage in December of 2022 by both VBT and Elan Academy. 
Learning more about these performances from Anna Hoppe, a 12th grade dancer at Elan who is part of their company as well (Anna is also a staff writer with the EHS Hive but did not take part in writing this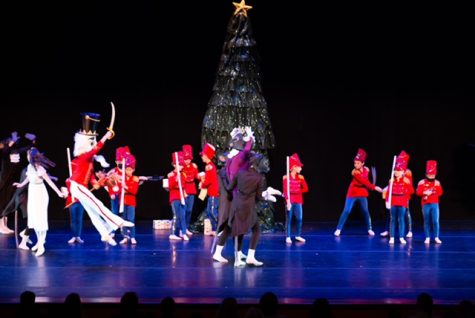 article), she explains that Elan will be performing their version of The Nutcracker called Clara Dreams, on Saturday, December 10th, and Sunday, December 11th at 5:30. These shows will take place at Spruce Peak Performing Arts Center in Stowe, Vermont. Anna states that auditions for this ballet at Elan are fun and supportive throughout the beginning of the year. She says that although certain dancers will get certain parts, everyone has the chance to learn them and improve upon them. 
Anna's favorite part of these performances is the joy it brings. "You might think that I would get bored after doing it for so many years, but I love the dependable magic of The Nutcracker. It's fun to see myself, and my friends, grow as dancers as we earn new roles or improve on repeated roles. Also, I truly fell in love with ballet after seeing The Nutcracker when I was really little, and I hope I can inspire other little kids to feel the same way."
Interested in getting involved? 
VBTS' Aggie Daley, a 9th grader at EHS, answers some questions about weekly classes at this studio and what you can do to dance with them. She explains that to get into the junior or senior companies, or the company and apprenticeship, dancers must audition and participate through summer intensives or August classes. For performances such as The Nutcracker, there are auditions held for specific parts depending on difficulty. Aggie mentions that it is tough to say what an average week of classes looks like for a VBTS dancer because each and every person is different, but she dances for about 17 hours a week. Some dancers take required classes such as technique, pointe, variations, company, and jazz. 
Aggie states, "I have danced at VBT since I was three years old. So of course there are ups and downs. Whether it's not feeling good about yourself one day, to finally landing a left turn. But I have spent my life there, and overall, dancing is a huge stress relief, and the studio is my favorite place to be. I am grateful for the time that I spend there and the people that I spend my time with."
For more info on the dance studios, please check out their websites:
Vermont Ballet and Theater School
Elan Academy of Classical Ballet