The Winter Ball Returns
The EHS Winter Ball will be held Saturday, March 12th, from 8 to 11, in the EHS gymnasium. It was previously scheduled for January 16th, but because of high COVID-19 cases in the EHS community, it was rescheduled. "While it was unfortunate that we had to reschedule, it has not hurt our plans or the event in any way. If anything, we have had more time to plan and get decorations! We are also now able to have a mask optional event which we anticipate that many students will be excited about," Anna Hall and Elizabeth Messier, the co-chairs of the Student Government activities committee, wrote to The Hive. 
This will be the first Winter Ball for both 9th and 10th graders because there was no Winter Ball last year. 
"Winter Ball has always been a great event to bring the school together in the past and we are all so excited to be able to have it again this year! Many people have lost out on events such as this due to COVID-19, so it is great that we will be able to finally have an event like this again," Messier and Hall wrote. 
The Northern Lights theme will be represented in the colors of the balloons and lights that will decorate the gymnasium, and there will be two photo booths as well.
Sara Boudreaux, an 11th grader, plans on attending again this year with friends. She also went to Winter Ball her 9th grade year, although she said her experience with that Winter Ball didn't have a real impact, either way, on her decision to go again this year. Another 11th grader, Jocelyn Dunn, said that she was not planning on going, both because of her lack of interest in the event and the cost.
Tickets cost $18 when purchased on Tuesday or Wednesday, but they cost $20 if purchased on Thursday or Friday. Tickets are being sold outside the cafeteria during block 5/6. The ticket cost has remained the same for the past twenty years.
The ticket sales will go to funding future Student Government events. The EHS Student Government Instagram account posted that "Winter Ball is a super important part of the fundraising that we do as an organization to support our many community service events, Homecoming celebrations, and each year's Winter Ball. By buying tickets for Winter Ball, you are not only able to go to an exciting dance with friends, but you are also directly supporting us so that we can continue hosting student activities and give back to our community."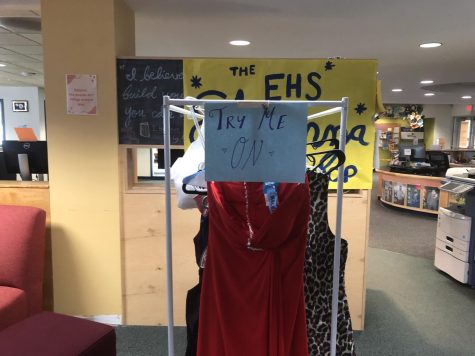 To make Winter Ball more accessible to all students, 12th grader Iris Hsiang led a Student Government initiative called "Eleganza," a "pop-up shop" with free formal wear for Winter Ball. Located in the library, the rack of clothes is open to all students.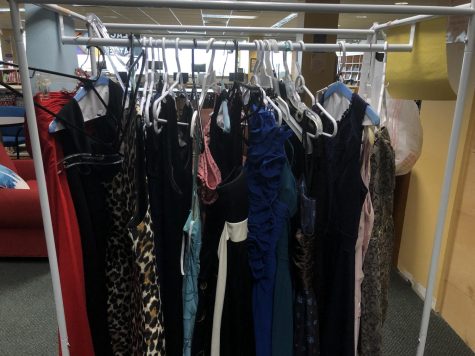 Send your Winter Ball photos to [email protected] to get featured on The Hive's Instagram page.